White Oak partners with the Swiss Consulate to Celebrate Wine
White Oak partners with the Swiss Consulate to Celebrate Wine
We had an excellent turnout and received glowing reviews for our Weekend of Swiss Wine held at White Oak on July 25 and July 27, 2019. Months of preparation went into Thursday and Saturday's celebration of Swiss wine and culture, so it's great to know the occasion was enjoyed by all. Fête des Vignerons, a Swiss wine celebration that only occurs five times a century, takes place in the mountains of Switzerland, and we partnered with the Consulate to have our own miniature celebration here in Atlanta.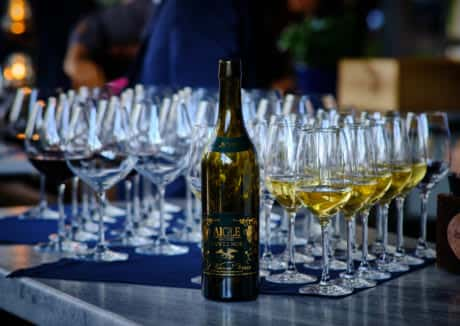 Thursday's reception saw over 100 attendees sipping Aigle Cuvée Noe and Gamay Sauvage at the White Oak Barrel Bar. The two wine choices were paired with appetizers designed by our own Executive Chef Timothy Magee of White Oak along with Swiss Chef Lukas Kaufmann. The food offerings were a combination of Swiss and Classic Southern cuisine, ranging from pork schnitzel to deviled eggs.
On one side of the event, Grammy-winning saxophonist Linus Wyrsch gave a stellar performance, each ending note quickly followed by applause. On the other side of the room, Lucrezia Bieler demonstrated the intricate art of Swiss paper cutting, and those enthralled by the delicate designs could even purchase her creations.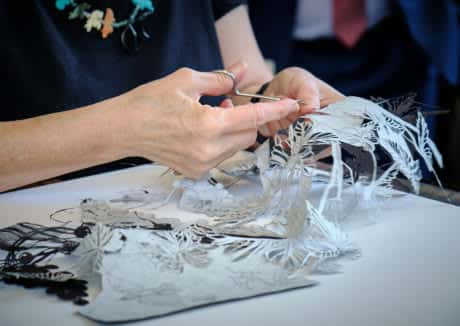 The lively reception on Thursday was followed by a composed five-course dinner with wine pairings on Saturday. Our Distillery room was reserved for this event to give guests an intimate and educational experience. The five-courses were presented by Chefs Timothy Magee and Lukas Kaufmann. Each dish was paired with a wine shipped in specifically for this event and presented by Tim Willard of European Cellars.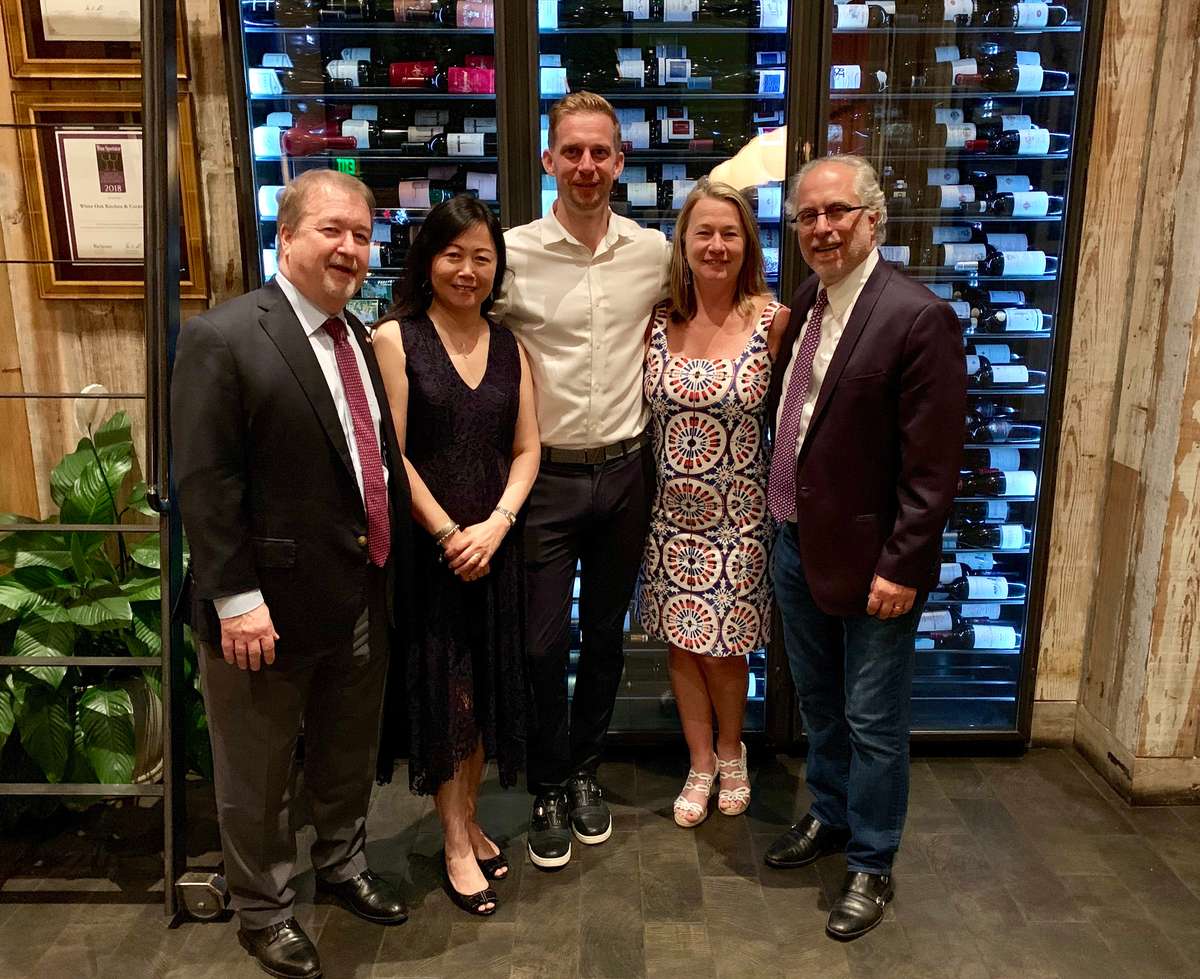 While it takes place in one of the lesser-known wine countries, Fête des Vignerons has been visited for centuries by lovers of Switzerland's rarely-exported wine. We decided to take advantage of such a rare celebration by giving Atlantans the opportunity to taste wines from the region. White Oak's homage to Fête des Vignerons was such a hit that we plan to do more cultural events in the future.
The wines offered that evening will continue to be offered by White Oak on our extensive wine list. For more information on purchasing the below wines, contact Mike Franz at michael@whiteoakkitchen.com.
DÉZALEY GRAND CRU MEDINETTE
PAÏEN LARMES DU TERROIR
EPESSES GRAND CRU BUXUS
GAMAY SAUVAGE
NEUCHÂTEL VIEILLES VIGNES PINOT NOIR
AIGLE CUVÉE NOE