The James Beard House Preview Dinner at White Oak Kitchen & Cocktails
The James Beard House Preview Dinner at White Oak Kitchen & Cocktails
The entire evening of the James Beard House Preview Dinner can best be described as evergreen. Fresh ingredients, lively atmosphere, and talented chefs made for an overall fabulous event. The evening began with a cocktail hour in White Oak's Barrel Bar Lounge, where guests enjoyed Sapelo Island Clam Rockefeller, Okra & Tomato Gazpacho, and many more delectable appetizers.
Once guests made their way into the Lookout Dining Room, they were welcomed by the Georgia Commissioner of Agriculture, Gary Black. "The food you are about to consume did not come from a box, it was not in the food processing line, it all came from a family farm because of their passion for fresh ingredients. Let us all be passionate about what we do."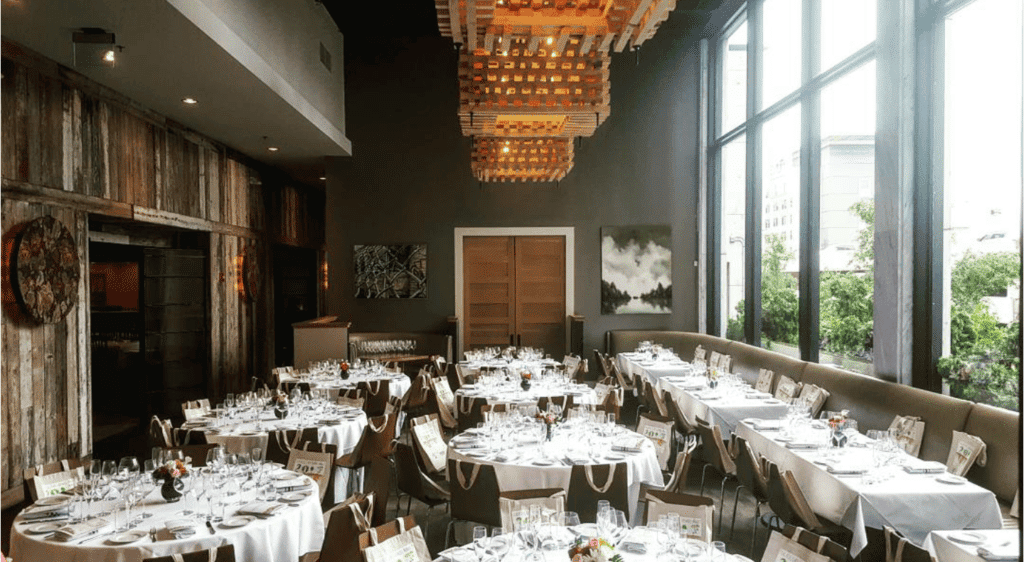 The Commissioner invited everyone to toast with their bottled Coca-Cola, which was before them accompanied by a bottle opener and said, "There's nothing more Georgia grown than a Coca-Cola. Let us toast the Coca-Cola Company, farm families in GA Grown, and all of our sponsors. Thank you, and God bless you."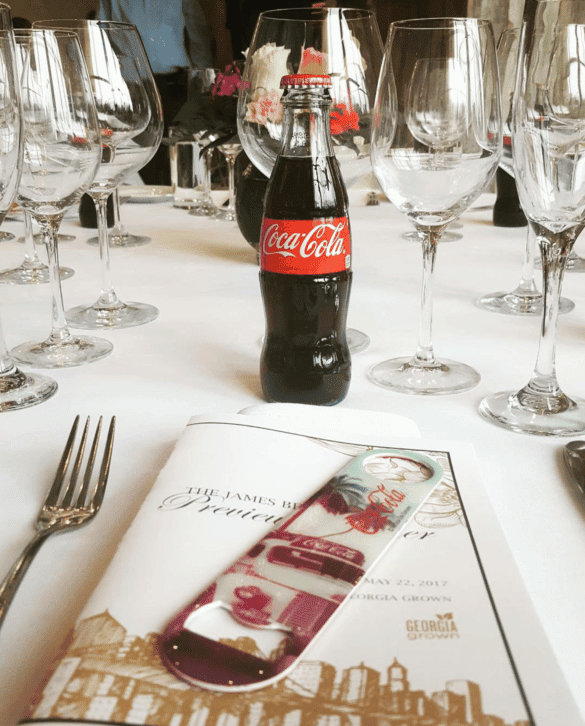 The tasting plates which followed included two plates from Executive Pastry Chef of White Oak, Meg Brent. Her intermezzo was comprised of parsley fennel sorbet over watermelon. For dessert, Meg created, "Sweet Corn and Blueberries," which is pictured below.  This sweet corn cremeux, blueberry confit, corn cake, kernel buttercrunch, and blueberry-thyme sorbet was a new White Oak favorite.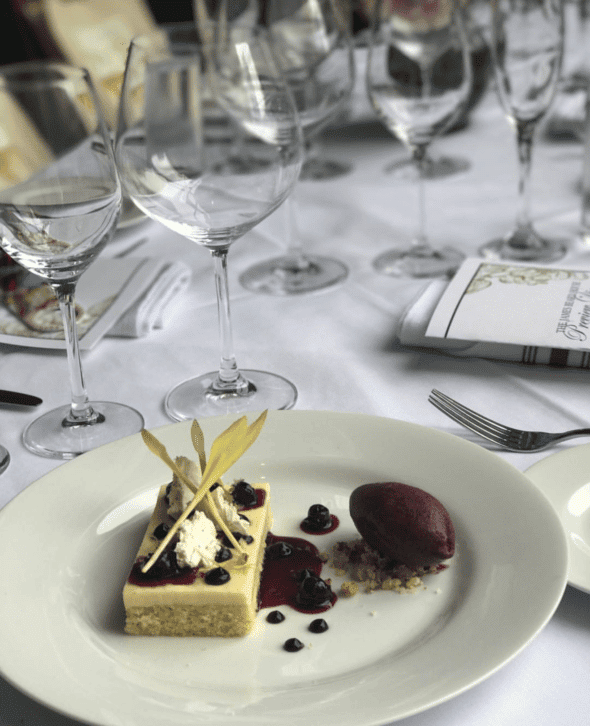 Alan and Cindy LeBlanc, hosts of the evening as owners of White Oak Kitchen & Cocktails, took delight in the company and cuisine procured by the James Beard House Preview Dinner. Alan LeBlanc stated, "I think what impressed me the most was the diversity. The diversity in food, people, and wine. I believe this is the hallmark of the state of Georgia. We talk about the coastal, countryside, and urban areas of Georgia, and know that one without the other is not a true reflection of what the state of Georgia offers for both the people who come to visit and the people who are here to live. And this is what we love about Georgia."
White Oak Kitchen & Cocktails is beyond proud to have been apart of such an exquisite evening.